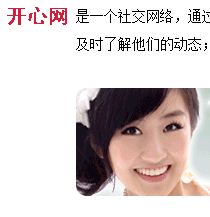 Facebook and Twitter are banned in China, but the country's home-grown social networks are seeing significant adoption rates among the country's 420 million netizens, according to this article in The Times of India.
Kaixin001.com ("happy network"), China's Facebook-style network, launched in 2008 and had 90 million users as of September 2010.  The number of Kaixin001.com users is increasing by 100,000 per day.
Weibo, the Chinese Twitter clone, has 40 million users, according to an official news agency report.