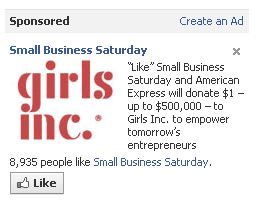 comScore, Inc. today released an overview of the U.S. online display advertising market for Q3 2010, which showed strong gains following softness for much of 2009. Nearly 1.3 trillion display ads were delivered to U.S. Internet users during the third quarter, a 22% increase versus year ago.
Social networking site Facebook.com led all online publishers in Q3 2010 with 297 billion display ad* impressions, representing 23.1% market share. Facebook's market share has increased 13.9 percentage points from 9.2% in Q3 2009.
Yahoo! Sites ranked second during the most recent quarter with 140 billion impressions (11.0%), followed by Microsoft Sites with 64 billion impressions (5.0%) and Fox Interactive Media with 48 billion impressions (3.8%).
*Display ads include static and rich media ads; excludes video ads, house ads and very small ads (< 2,500 pixels in dimension)
More details in the comScore press release.
To learn more about the future of social advertising, join us at TWTRCON SF on Nov. 18 and see sessions on real-time advertising featuring Twitter and OneRiot.  Yahoo! is a TWTRCON SF sponsor.