comScore recently released a rank of the top 50 U.S. web properties for February 2011 and Twitter.com just made the cut, squeezing in at #49 in the ranking.  Other newcomers to the list include Expedia Inc (#43) and The Washington Post (#48).
Yahoo! Sites ranked as the #1 property in February with 177.5 million visitors, followed by Google Sites with 175.2 million and Microsoft Sites with 168.8 million.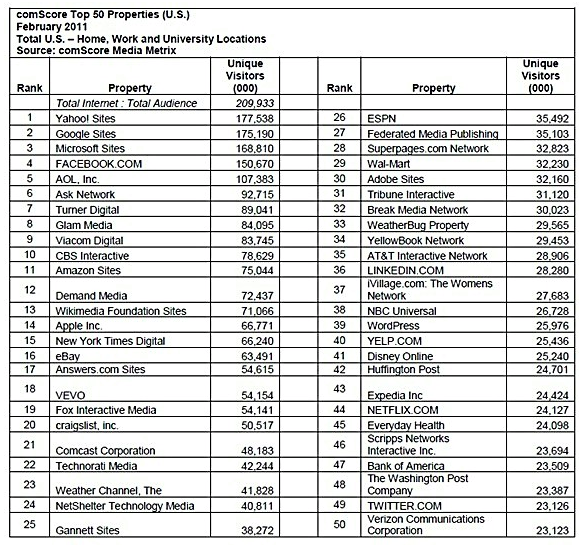 See Marketing Profs for a breakdown of the Top 50 Ad Focus Ranking and the Top-10 Gaining Site Categories.