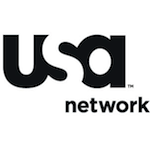 The USA Network show Burn Notice premiered a prequel movie last night along with a companion social media site run by Echo, a realtime commenting system.  Burn Notice fans were able to submit comments, Tweets, Facebook status updates and comments, YouTube videos and Twitpics in relation to the show, with the added incentive that the best of the realtime feed would appear on TV during the USA original movie broadcast.
While some research has indicated that social media use during TV programs and movies often does not engage with show content, in this case the first two hours of the movie yielded realtime comments from 18,000 fans, as reported by TechCrunch.  Apparently, the possibility of your Tweets being televised is motivation enough for many.
Will this lead to more live social media feeds during television broadcasts?