The #RLTM Scoreboard:  Social Networking Stats for the Week
Please email marissa@modernmediapartners.com if you have additional updates, or a social network that you feel should be on the list.
Google+ Hits 90 Million Users
In yesterday's press release, Google CEO Larry Page announced "I am super excited about the growth of Android, Gmail, and Google+, which now has 90 million users globally – well over double what I announced just three months ago."  So Google+ has 90 million registered users – but how many of them are active?
On Google+, Page also posted his earnings remarks for Google: "Engagement on + is also growing tremendously. I have some amazing data to share there for the first time: +users are very engaged with our products — over 60% of them engage daily, and over 80% weekly."
What exactly does this mean? Liz Gannes at All Things Digital asked Google to clarify: according to Page's statement, "Over 60 percent of Google+ users use Google products on a daily basis. Over 80 percent of Google+ users use Google products every week."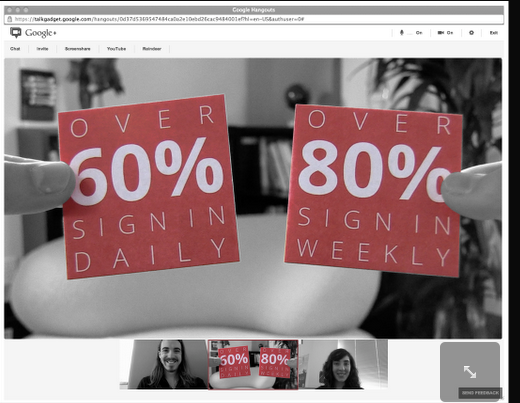 However, a post by Vic Gundotra, Google's head of social, clarified further that these same numbers "refer to Google+ users who "sign in" to use Google products on a daily and weekly basis." So 60% of Google+ users sign in to use Google products each day, and 80% of Google+ users sign in to use Google products each week.  That could mean that as a Google+ user, you count in these percentages if you sign in via your Gmail account and use Google search at least once a week.
According to All Things D, these numbers may make sense because it's "not so easy to split out Google+" from other Google products (ex. search, where Google+ results show up), and because "Google envisions Google+ as a binding layer between all its products, rather than a discrete entity."
Larry Page added: "By building a meaningful relationship with our users through Google+ we will create amazing experiences across our services."
Back in late December, statistician Paul Allen had estimated that Google+ had 62 million users, and projected that the social network would reach 400 million users by the end of 2012.