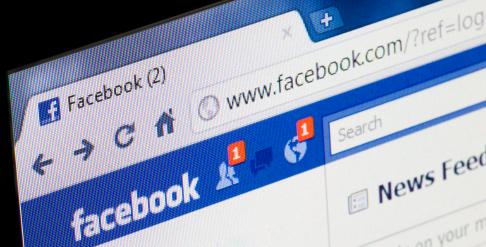 A recent study by strategic marketing firm Russell Herder examines the effect of Facebook on the relationship between  supervisors and employees.  Specifically, the survey looked at how age, gender and frequency of social networking usage influences the decision to connect (or not) with one's supervisor online.
The October 2011 online survey of nearly 1,000 U.S. residents revealed that 21% of employees – over 1 in 5 – are friends with their supervisor on Facebook.  Younger employees are significantly more likely to be Facebook friends with their supervisor: of those who have both a Facebook account and a direct supervisor, 26% of those ages 18-34 are friends with that boss, compared to only 10% of those ages 35 and over.
Frequent Facebook users were also more likely to be friends with their boss on the social network.  Of those who log into Facebook daily, 23% are friends with their supervisor on Facebook vs. only 12% of those who log into Facebook less than once per day.
The survey asked whether it was considered inappropriate to friend one's supervisor on the social network.  Not surprisingly, the younger generation (18-34) and more frequent Facebook users were both less likely to feel this relationship was inappropriate (only 28% and 31% respectively), while those ages 55 and older (44%) and less frequent Facebook users (41%) were more likely to believe being Facebook friends with their supervisor was inappropriate.
Facebook friendships are initiated by either party. Among those who report being Facebook friends with their supervisor, 46% say they initiated the connection, while 38% claim the friend request came from their supervisor.
Some employees have chosen to end their connections with a supervisor on Facebook. Of those who are not currently friends with their supervisor on Facebook, nearly 6% say that they were connected at one time; this figure climbs to 10% among those ages 18-24.
Once the connection is established, it is largely used for social purposes. Of all Facebook users with an existing connection to their supervisor, 70% use it for social communication.  While some do use the social network to communicate in a professional context, it's more often men (53%) than women (37%).
Does a Facebook connection with one's supervisor affect job performance?  Nearly one-third of men believe that being friends with their supervisor on Facebook allows them to do their job at least somewhat more effectively; only 15% of women agree.  The vast majority of both genders believe that having a Facebook connection with their supervisor has no impact on their job performance.
Are you friends with your boss on Facebook?  Does your company encourage or discourage social network friendships between employees and supervisors?  Does it have a social media policy in place to define appropriate boundaries?
Download the full report from Russell Herder here: Making the Connection: How Facebook is Changing the Supervisory Relationship.