Tax Day is filled with a lot of fear, frustration, and (possibly) relief for many Americans.  Social marketers–especially restaurant chains–are taking advantage of the tax season's finale by offering freebies to consumers, often in exchange for "likes" on a brand's Facebook page.
The goals? To grow a brand's community on Facebook, and to get consumers into the restaurant to redeem offers…and maybe spend some of that tax refund.
In what USA Today calls "an annual but odd rite of spring," restaurant marketers are banking on the promise of free goods to lure in taxpayers.  Brands experimenting with this timely social marketing include: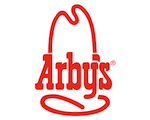 Is your brand offering relief for any stressed-out taxpayers? How effective is social media marketing for this type of one-day promotion?