The #RLTM Scoreboard:  Social Networking Stats for the Week
Please email marissa@modernmediapartners.com if you have additional updates, or a social network that you feel should be on the list.
Twitter Captures Majority of Media Attention in April 2012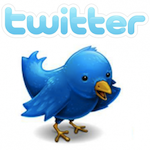 Pinterest is the hot new kid on the social media block, but which platform is getting the most attention from media outlets?  Twitter still maintains a healthy lead, with over 54% of total media attention in the month of April, according to new data from HighBeam Research.  Facebook is the clear second place winner, with nearly 41% of media attention – still well behind Twitter despite the recent focus around its IPO.
The study analyzed total media attention received by seven social media outlets – Twitter, Facebook, LinkedIn, Google+, Pinterest, Foursquare and MySpace – in April 2012.  Other social networks were well behind the two front-runners: LinkedIn had 2.5% of media attention, followed by Pinterest (.74%), Foursquare (.58%) MySpace (just under .5%) and Google+ (just under .2% – but the search had to be performed as "Google Plus," so media mentions may have been missed.)
What do you think?  Why do you think Twitter continues to be the media darling?