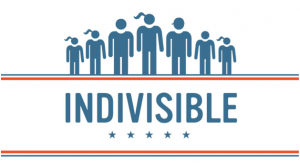 Starbucks CEO Howard Schultz is adding a social media element to the company's "Indivisible" campaign, an initiative focused on job creation.  Originally focused around the "Indivisible" collection of products – including a donation to the "Create Jobs for USA" fund with every purchase – the campaign has expanded into social media to drum up support around the Fourth of July holiday.
On the Starbucks company blog, Schultz wrote:
"Join the national conversation with #INDIVISIBLE. Starting today, I invite you to share your view of America, and how we can all put citizenship over partisanship. On Instagram, post a photo of the America we all need to see. On Twitter, provide a link to an innovative idea. Blog about who's making a difference in your community; or on YouTube, share how you made your American Dream come true. No matter where you post, if you use the tag #INDIVISIBLE, Starbucks will do its part to collect and amplify your voices."
He also adds in the promise of a freebie to get everyone involved:
"To spark the conversation in our stores, your local Starbucks will proudly serve everyone a free tall hot brewed coffee on the Fourth of July."
Will it work?  The open letter went up June 29th, and tweets have been picking up on the #indivisible hashtag, largely a mix of support for Schultz's message and retweets of articles mentioning the campaign.  Starbucks has a great presence on social media, with over 30 million "likes" on Facebook and over 2.6 million followers on Twitter, providing a solid audience to engage with.
The initiative is already generating great press for the brand, and the foot traffic on Fourth of July will likely be high.  Although, as PaidContent put it, people will probably "just be wondering why they didn't get an iced coffee instead."