With Valentine's Day only one day away, here are some creative ways that brands are engaging with consumers around the holiday: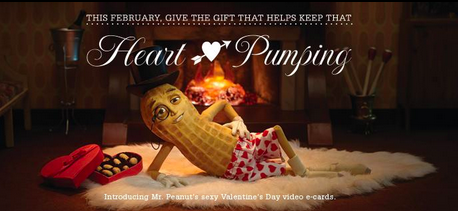 Mr. Peanut is offering free (and sexy…very sexy) Valentine's Day video cards on Facebook. Available February 1 through February 28, the "Keep That Heart Pumping" app on Mr. Peanut's Facebook page (with over 517,000 fans) lets users choose from three funny videos, each of which can be personalized with the sender's name and sent to a loved one; one card even posts a message to the recipient's Facebook wall, and one places the recipient's photo in the card.
The campaign's title also alludes to the "heart healthy" certification earned by some varieties of Planters peanuts (February is National Heart Health Month).  MediaPost calls the cards "cutely provocative," and we agree. An added bonus: both senders and recipients receive a $1 coupon for Planters nuts.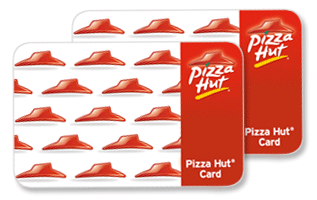 Pizza Hut's #LastMinuteLovers campaign is designed to help those who have fallen seriously behind in their Valentine's Day shopping. Between February 11 and 13, anyone who tweets @PizzaHut using the hashtag #LastMinuteLovers will be entered to win one of 24 daily "Last Minute Lovers Packages."  One winner per hour – for three days – will win a bottle of "Eau de Pizza Hut" (yes, we're serious, Pizza Hut made its own signature fragrance) and a $20 Pizza Hut gift card for a Lover's Pizza or the Big Pizza Sliders (a new item).  The winners will receive their package in time for Valentine's Day. (MediaPost)
Epson's new campaign, the "Be Here, Print There" Remote Romeo Contest, is designed to promote its new cloud-based printing technology.  The campaign is centered around a video of a young man taking pictures of himself  at scenic destinations, holding up signs showing his love for different women.  He sends the women these photos via the Epson Connect app on his phone, but then 'accidentally' sends an "I love Jane" photo to Angela (oops).  Viewers are prompted to tweet – with #EpsonConnect – what Angela should do next; the ten "most original, creative and relevant" responses will win new Epson Connect printers.
The campaign is meant to reach a younger audience and "…to engage them from a humorous standpoint," said Patrick Chen, product manager for Epson Connect (MediaPost). Chen added, "But it's also to show that we're not just appealing to the businessmen, but also to the people in college and high school."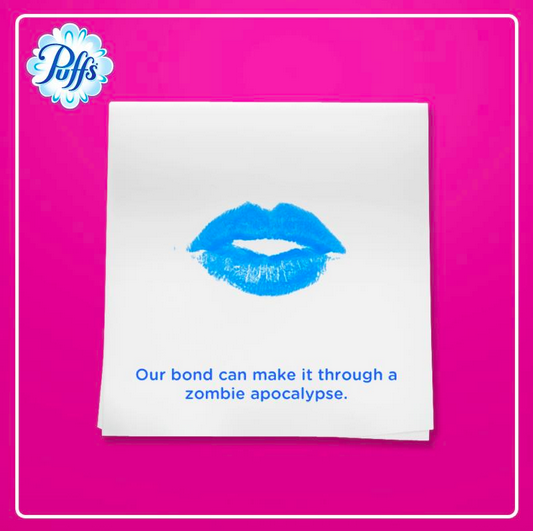 Puffs Facial Tissues launched the 'Puff Kisses' campaign on Facebook with a charitable tie-in to Dress for Success, a non-profit that promotes economic independence for disadvantaged women.  Fans on Puffs Facebook page can send 'virtual kisses' – images of lip blots on tissues with cute messages.  Running from February 1 to 24, there are 50 different virtual kisses to choose from, and different colors as well.  Puffs will donate $1 to Dress for Success for every kiss shared, up to $100,000.
Puffs is promoting the campaign to its nearly 515,000 fans on Facebook, and with #PuffsKiss on Twitter. "We're looking to showcase all the different ways people use tissues," said Puffs Communications Manager Laura Dressman (ClickZ). "Valentine's Day was a moment in time to showcase the iconic lipstick blot and it is a fun way to engage."
Macy's new #MacysGoesRed campaign asks consumers to engage (using the hashtag) on social platforms to support the American Heart Association's Go Red for Women campaign, which helps fight heart disease in women.  Users can participate on Facebook and Pinterest by sharing one of 11 red-themed images (or uploading their own) and on Instagram by uploading a pic and tagging it #MacysGoesRed.  On Twitter, users can create their own message or share this one: "43 million women in the U.S. are affected by cardiovascular disease. RT to lower the count with us! @GoRedForWomen #MacysGoesRed"
Pucker up those red lips, take a pic & we'll donate $2, up to $250K to @goredforwomen. Tag it #MacysGoesRed bit.ly/WPd5uX

— Macy's (@Macys) February 12, 2013
Macy's will donate $2 per post, up to $250,000 (which means the campaign has a goal of 125,000 posts). The campaign is being promoted to the retailer's 10.4 million fans on Facebook, 153,000 followers on Facebook, and 17,600 followers on Pinterest.  However, ClickZ reported that as of last Friday (halfway through the campaign), the promotion had only earned 2,000 posts – will traffic pick up significantly in the final week?
Were there any Valentine's Day social media campaigns that caught your eye?