Bloggers, news sources, and other websites use content curation often. Businesses can use content curation to brainstorm new content and create outreach for their product.
Curation makes content both easier to access and to digest. News stations gather different sources for a story, organize it in a way that appeals to their audience, then present it through their proper channels (blogs, news programs, etc.)
There are tons of content curation tools (both free and paid) out in the wild. Here are three popular content curation tools that are all free (at least for the basic version). Check the key features of each and then decide which one will work best for you.
Listly
Listly is for creating and curating lists. It also allows for collaboration between the lists you create and your community.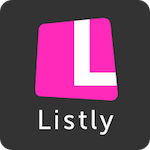 Key Features:
Create lists for content you find online and allow others to edit as well
Share and embed content across multiple blogs
Drive traffic to your own blog using lists that link back to your site
Collaborate with your community and let them edit and add to the list
Generate SEO value when others link to your list (which links back to your site)
Premium features are available with a 'Pro' or 'Team' version (paid) for more control and customization
Storify
Storify allows users to create stories – in an interactive, social way – by collecting updates from social networks. You can also find stories from other people who are using Storify.
Aggregate information from social media networks
Explore the front page with best stories from different mediums (images, videos, links, etc.)
Find things relevant to you
Create your own stories using the content found on Storify
Write your own headline, introduction, or text anywhere inside the story
Embed the stories you create anywhere using an embed code (like Youtube videos)
Premium features are available with a paid upgrade to Storify Business
Scoop.it:
Scoop.it lets you discover, curate, and share your perspective on different topics.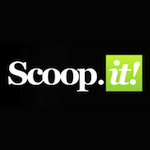 Key Features:
Curate from suggestion engine, other users, and your own bookmarks
Follow other users and their curated content
Rescoop (similar to Twitter's retweet)
Export and share your curated scoops to social media networks, blogs, or through RSS
Create newsletters of your curated content
Premium features are available through paid upgrade to Pro or Business versions
Content curation is an easy way to generate valuable content and present it to an audience. These three free tools, while each tackling content curation in a different way, make it easy to create content that others will thank you for — and allow you to embed that content anywhere.
Which tool do you think provides the most value for you — or for your brand?  And if you're using one of these tools already, are you satisfied with the results – from either the basic (free) version or a premium version?