Simple, Yet Effective Ways To Promote Your Business Through Instagram
By Jose Barreiro
Summary
While Twitter and Facebook rules the social media world today, we cannot deny the fact that Instagram has millions of users all over the world driving their businesses positively to make an impactful brand presence online and earn revenue at the same time.
Introduction
When it started, it had no online presence; it was just an app. And within a short span, it became one of the top photo sharing, video sharing and social networking platforms, winning the 'Screens' of over 100 million users around the globe. It is none other than INSTAGRAM.
Have a look at what the statistics say about this trendy app turned massive social media network:

-Instagram today celebrates a community of over 400 million users, out of which over 75 million users are active on the app each day.
-According to a report in 2013, Instagram is growing faster than Twitter and Facebook.
-About 20% of all Internet users aged between 16 and 64 have an account on Instagram.
And today, this is an ever evolving social media platform that has become the top choice for marketers and is an inevitable part of their marketing strategies. Many brands are finding ways to interact with the worldwide Instagram community and turning them into long-term customers.
If you too are a business or a newbie, and are looking for ways to benefit your business through Instagram, here are some effective tips for you to consider.
Create Your Creative Strategy
It's good to be rational to do business, but when it comes to using social media, it's important for you to be creative. Determine what your business has to provide to its users on Instagram? What would be different for them to follow you on your Instagram account when they are already doing it on Facebook and Twitter? While sharing pictures can be very simple, adding a flavor of creativity can keep your audience engaged.
For instance, if you are a product based business, launching a free giveaway, especially for your Instagram followers can do wonders for you. For example: @Altenewllc launched a campaign on their collaboration with @PrettyPinkPosh to increase their brand presence, followers and user engagement. In this, users were supposed to spread the word about the brand and activity by following @Altenewllc, tagging a friend and reposting the image. To reward the users' efforts, store credit was offered to a lucky winner that led to a increase in sales, but indirectly.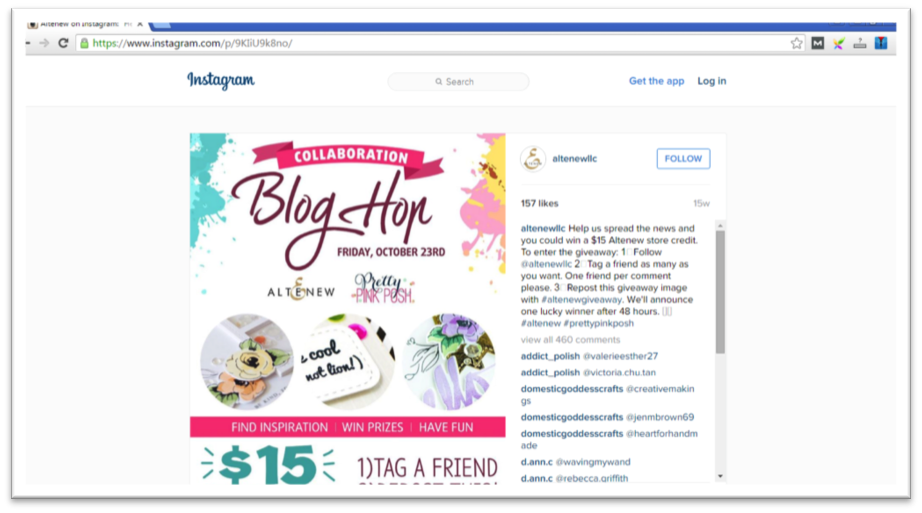 Be tricky and 'creatively' innovative. The idea here is to offer your users with exclusive access to your business, rather than direct promotion. When it comes to Instagram, genuine user interest and engagement should be your prime focus instead of sharing sales and promotional posts.
Utilizing User Generated Content (UGC)
User-generated content is referred to as "any form of content including blogs, posts, wikis, discussions, forums, chats, tweets, podcasting, pins, digital images, videos, audio files, and other forms of media created by users, often made available via social media websites". Using UGC looks more human than appearing as 'mercantile-oriented'.
Let's understand UGC with the help of an example. @Starbucks launched a campaign #Starbucks wherein it asked people to post random pictures with Starbucks' products. This campaign turned out to be a great hit for Starbucks with more than 20.8 million media posts.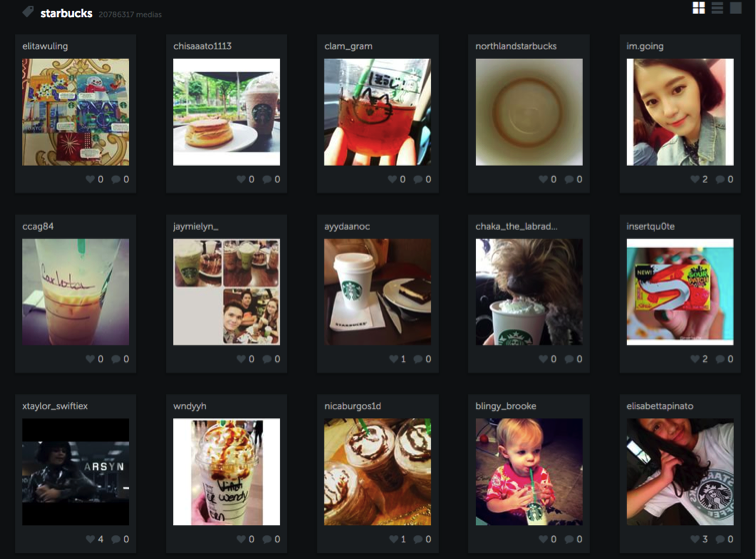 If you search for posts with "#Starbucks", you'll see true user generated content only. This is a fine example of a brand that understands its target perfectly and their habits. When people create and share content for you, it's the beginning of something great for your business.
With user generated content, businesses can gain authentic content; collect content from their most loyal fans; and customers can differentiate easily between paid and earned media that makes UGC a much more trusted form of advertising. Moreover, with UGC, you get the capability to influence the purchase decisions of your followers.
Make Use Of Relevant #Tags
When it comes to using Instagram for business, it's not only about growing your followers, but also to engage your existing audience. In order to achieve the same, hashtagging your posts, photos and videos is very important to make it easier users to find your posts and photos based on those specific terms that they're searching. Moreover, using the right hashtags can provide you more chances to reach new followers, widening your discoverability.
Share Often, But Schedule To Avoid Over Saturation
Sharing posts frequently can be annoying for the user sometimes. It's a good idea to schedule your posts at a time your users are the most active. Moreover, sharing the content or post of your user's interest can be another significant way to catch their eye. To determine your users 'taste', check out the content with the maximum likes and comments on Instagram. Think of some similar niche and add some variety to create a new and interesting post.
To review the analytics of your Instagram account, you can use different tools like: minter.io.
Note: To use this tool, your Instagram account must be public.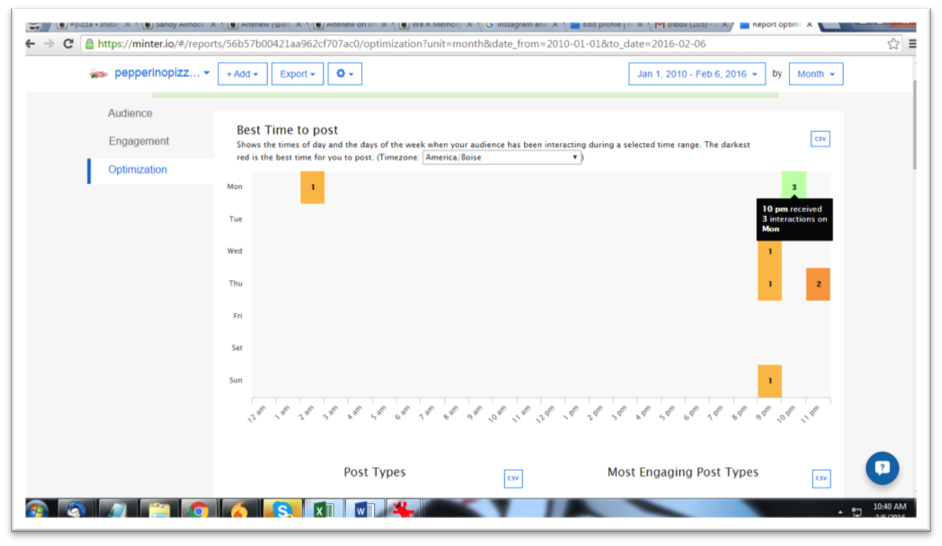 Conclusion
Instagram can be an effective visual advertising channel for better exposure to your business, if used correctly. And… it can create a healthy stream of returns for your business.
Jose Barreiro is a writer at SHMONG Marketing. He is an experienced digital marketing expert who loves to spread his expertise through articles and blogs.