Business and Immigration Law
If you're a business owner in the United States, staying informed and on top of HR, legal and immigration law as it relates to your business is extremely complex and challenging. Depending on the state that your business is located, there are different state laws that may apply to a particular situation in addition to all of the various federal laws that you need to be compliant with.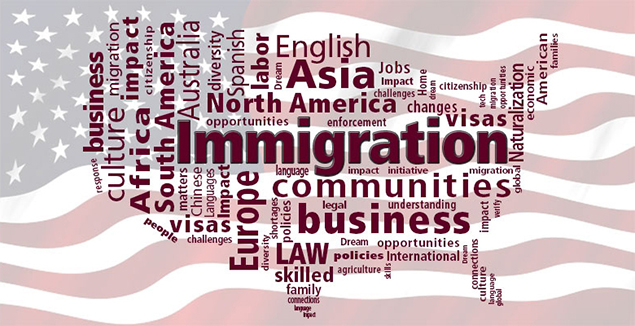 Here are just a few instances where finding the right business visa lawyers in your area should be non-negotiable.
EB-5 Investors
If your company is looking to form a merger or acquisition with a foreign investment group or individual, you will need the expertise of a highly specialized firm that knows about and has experience dealing with the intricacies of EB-5 immigration law. Hirson Immigration is a firm based in California that has a dedicated team that handles all their clients needs when it comes to EB-5 immigration law, compliance and related legalities. There is a process that must be followed when it comes to immigration law and without the assistance of professionals you are going to be looking at an extremely rough ride.
Hiring Top Talent From Outside The US
There are all kinds of visas available to individuals who wish to enter and work in the United States that have extremely specific rules and requirements that must be met on the part of the individual. As a business owner, you may not have the expertise, and even if you do, you probably don't have the time to dedicate to ensuring that the legal processes for each employment/visa category are being managed legally and to standard.
It's always a best practice to leave this type of work to the professionals. It may cost you in the beginning, but you should consider it as an investment in your business. If you do it right the first time, it could potentially save you much more precious capital in the long run.
Legal Issues
Whenever you have any legal issues that arise due to non-compliance in labor laws, immigration law, I-9 compliance, HR paperwork compliance and anything else that could potentially land you in hot water. You want to ensure that your company is compliant when it comes to overall HR practices, immigration laws, work permits and visas. Your company could be audited at any time for compliance in your state and you don't want to be put into a difficult situation.
Non-compliance or negligence on the part of your company as it relates to any of these areas could result in lawsuits, fines and other financial stresses that could potentially liquidate a company's assets and destroy their reputation. There is not one i that shouldn't be dotted and one t that shouldn't be crossed when it comes to ensuring your company is compliant in all legally protected areas.