What Lines of Credit Are Available To Entrepreneurs?
One of the most desired forms of financing by small business owners and entrepreneurs is a business line of credit. Why? Because this type of financing offers flexibility that cannot be found in any other type of business financing.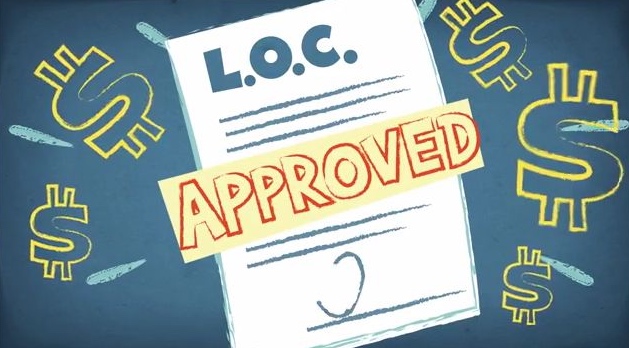 For example, a traditional business loan will give you a certain amount of money that you will be required to pay over an agreed timeframe. On the other hand, a line of credit acts as more of a financial reserve that has a set amount. You can borrow up to that maximum amount, but you only pay back interest on the amount you borrowed. As soon as you pay back the amount in full that you initially borrowed, you can start the process over again.
Many entrepreneurs like to compare a line of credit to a safety net. It is different than revolving credit lines. Instead, a line of credit allows your business to access the money it needs at a rate that is lower than credit card interest rates. Fortunately for new small business owners, entrepreneurs and startups, this industry has received a makeover. Your source of lines of credit is not just your local bank anymore. There are several different types of lines of credit you should be aware of:
Traditional Business Line of Credit
This line of credit is usually reserved for well established businesses that have track records and business models that have been proven. Catering to these types of businesses makes sense for lenders because:
The maximum credit limits can vary.
Interest rates are lower.
The approval requirements demand that businesses have higher annual profits and higher credit ratings.
Most of the time, traditional lines of credit are given to companies that bank at the location. When compared to a business loan, this type of line of credit may have a much lower closing cost and interest rate, but the interest rate may dramatically increase if the business does not repay the amount that was withdrawn or overdraws on its account. Lines of credit give you the flexible cash that you'll need for payroll, insurance, operational costs and other expenses where you need a 'financial cushion'.
Equipment Lines of Credit
This is a line of credit that you can consider if you want to use business equipment as collateral to secure your credit line. The process is fairly straightforward. A lender that is asset based is generally more concerned with your future repayments than your borrowing history. You may have some essential equipment for your business such as vehicles, print presses or other machines that can be used in an equipment based credit line. The line of credit will be based on the value of the equipment that is used as collateral.
If you're not sure if you'll qualify for other lines of credit, this may be your best option. The lenders are generally more relaxed in their requirements. They know that if you default, a lien could be taken against your equipment, or they could outright own the equipment. These lenders rely more on the equipment's value than your credit to feel secure about the loan.
Short Term Credit Lines
The major difference between short term and traditional credit lines is comparable to the difference between short term loans and long term loans. So, what does this mean? A short term credit line has an interest rate that is higher, the maximum credit given is lowered and the qualifications are not as stringent. Short term credit lines are not generally offered by banks. Alternative lenders do offer these credit lines to small businesses and entrepreneurs. One is not necessarily better or worse than the other one, different businesses have different needs.
Entrepreneurs that have lower credit ratings, or smaller yearly revenue projections may only have the option of choosing a short term credit line. Even though these credit lines can be more expensive, they do offer new business owners the chance to have a flexible capital pool.
Invoice Lines of Credit
Invoice financing, also referred to accounts receivable financing, is based on the idea that most of your customers will not immediately pay an invoice as soon as they receive it. While they are waiting to pay you, your business has expenses of its own. Instead of borrowing from your savings or taking out a bunch of loans, you could have those invoices paid much faster. The only negative is that you'll incur the cost of this type of efficiency and speed.
This line of credit follows the same basis. Your creditworthiness will be based on the invoice's value. You'll be able to draw on this money instead of waiting for your customers to pay you. If you're a small business owner, one of these credit lines may help to ease the cash flow issues in your business. A line of credit can be a great financial net for your growing business.