Apple And Google Services For Cell Phone Tracking
Though there are several third-party apps available to track your cell phone, both Google and Apple also provide their own services for the same purpose. The advantage here is that you will not need to install anything else or create any new accounts because these services are integrated into Android and iOS.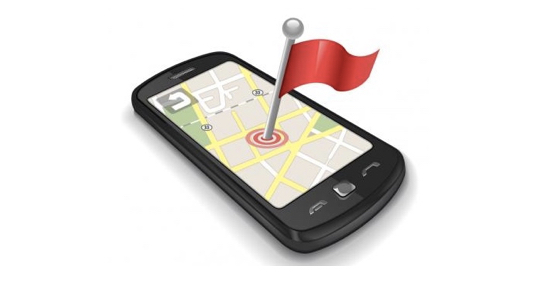 Find My iPhone
When you set up a new iPhone, you will be asked to turn on the Find My iPhone service. Never skip this process because Apple's service is extremely efficient at finding lost devices. The only thing you will need to find your iPhone is any Internet connected device so you do not actually need another iPhone. After heading to iCloud.com, log in with your personal details. Then, you should see the Find My iPhone icon on the iCloud Dashboard. Click on that, select your device from the list and the service will attempt to locate your device immediately. Unfortunately, the phone or iPad will need to be connected to the Internet for this to work.
Provided that the service can actually locate your device, you will have three options. First, you can choose to play a sound, which will make your device ring at the maximum noise level. Moreover, you will have the option of locking the device and thus placing it in the so-called "Lost Mode". This option will also let you display a message along with a phone number, hoping that a good Samaritan found your device and did not steal it. It will also enable location services in case they are not on or they have been disabled.
Even better, location services will stay enabled until the device has been unlocked, something that the thief cannot actually do. Apple is also reportedly working on a way to keep airplane mode disabled while an iPhone is in Lost Mode. Last, you will have the option of erasing all data from your phone. This option is a last resort however, as it cannot be undone. The good news is that when you erase your device using this method, thieves cannot set it up again. If they try, they will be asked to enter your Apple ID credentials so the iPhone will basically be a brick.
Android Device Manager
Google's service works very similarly to Apple's. Android Device Manager (ADM) is automatically enabled on most modern devices so in most cases you will not need to do anything manually. To check if ADM is on, head over to the Settings app of your Android device. Once there, open the 'Google' menu under the Personal section. In the Services section, locate and open the 'Security' menu. Scroll down and you should see a section marked Android Device Manager. There, you will have to turn on the 'Remote locate this device' and 'Allow remote lock and erase' options.
To use the service, you open the ADM page and log in with your Google account. If your phone is online, the service will automatically locate it. Then, you will have the same options found in Apple's service: Ring, Lock, or Erase. One cool aspect is that if you choose to display a phone number in the phone's lock screen, anyone who finds the phone can actually call that number directly from the lock screen. ADM does not force location services to be turned on and erasing the device practically means that you will lose it forever so be very careful with your choices.