Strategies For Making Your Website User Friendly
Do you want to know a quick way to lose visitors and traffic to your website? Simply make it difficult for leads and customers to navigate your it. The flow of your website should be intuitive for your visitors, not cluttered and overcomplicated. When this occurs, your website's visitors will leave, and they will likely not return. This is the main reason why it's so vital to create a website that is welcoming to your visitors, as this will also improve your bottom line.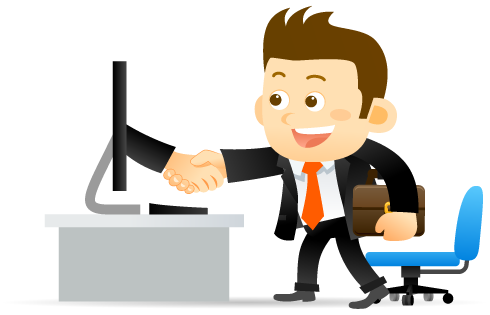 Whether you're creating a website for the first time, or your current website is in need of being updated, consider these strategies to improve usability and increase ROI.
Place Your Logo at The Top Left of The Page
Every page of your website should include your company's logo. If you place the logo in the top left of each page, your visitors will continually be reminded of the site they are visiting. This will help them relate your company with the information they are reading. Once visitors are past the homepage, the logo on the remaining pages should serve as a link to return them to the main page regardless of the page they're currently on. Once you have created a logo for your site, perhaps by using a logo maker online, and uploaded it, do not change it. Your visitors will become accustomed to recognizing your brand and it will become synonymous with the product or service that you're selling.
Keep The Navigation Simple
The website's navigation should be well organized, so keep this in mind when you're building your site. Every page should be labeled appropriately and should accurately describe the content that is on the page. The sub navigation options should always relate back to the primary navigation choice. For large site maps, it's a good idea to create utility navigation as well. This is a smaller bar for navigation that is located in the top right corner of many websites. By placing it in that location, the main navigation bar will not become cluttered.
Include Search Functionality On Your Website
Chances are, if your visitors are looking for something specific, they do not have the time to scroll through unrelated pages. Make it easy for them to find the product, service or blog post topic they're looking for by adding a search feature to your site. This is a great option for those who are looking for something specific as well as those visitors who are not as tech savvy as others.
Write Simple Content
Including some terminology in your content is a wise move because it will help to establish your site as an authority site in your niche. However, use too much terminology and jargon in your content, and you will likely lose some web traffic along the way. Use keywords in a way that is relatable to the reader and makes them feel comfortable learning more about the topic. As a result, they'll begin to trust your brand.