4 Items To Consider Before Choosing A Virtual Office In Brisbane
There are many reasons to consider a move to a virtual office. These corporate resources are highly affordable, easily accessible, and perfectly shaped to support small businesses and entrepreneurs. They offer a plethora of benefits, particularly for companies with limited funds, as they split the cost of use among all tenants.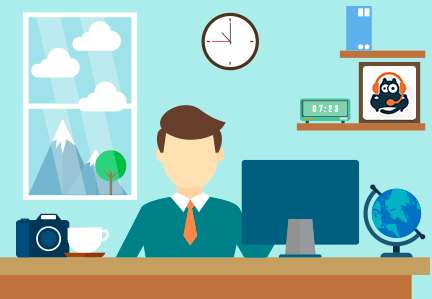 Nevertheless, it's important to know exactly what 'going virtual' involves before you make the leap. It isn't a concept or working model that suits all businesses, so be sure about compatibility. There are several virtual facilities in central Brisbane. You can check out their websites, give them a call, or visit in person for a guided tour. This guide to finding a virtual office in Brisbane will help you ask the right questions and look for the right aspects.
Is A Virtual Space The Right Choice?
This is an important question because you've got to be comfortable with flexible work routines to get the most out of virtual solutions. These facilities are designed to be a complement to offsite, remote operations (primarily home businesses). They are not full time, private spaces. Therefore, all members of your company must be happy to work independently, away from the office building, but with its corporate tools for support. Remote work favor those who are highly disciplined, very focused, and skilled at motivating themselves.
How Are Offsite Routines Supported?
If you're considering a virtual office, you're probably at least a little familiar with remote routines. You might even have an efficient model set up, with protocols for when and how your employees check in. So, it's a matter of figuring out how the virtual facility will enhance it. When looking for a virtual vendor in Brisbane, make sure to pick one with a full range of communications tools. This should include a dedicated telephone line, a mailbox, and IT support for any video conferencing or streaming software that the business operates.
Is The Rental Rate Likely To Change?
All virtual vendors are different, so you'll notice a variety of rates and price structures in central Brisbane. The important aspect is, once you find a price you're happy with, it gets locked in for a reasonable period. Make sure a fixed rate is part of your initial rental agreement. Virtual offices tend to be highly affordable, even when located in prestigious neighborhoods. This is because you're paying to access the resources (telephone lines, mailboxes, IT support, admin help, etc.) in a remote manner. Therefore, the cost is distributed among all users.
Is There A Logical Next Step?
The final thing to think about is where your business might go next. In most cases, virtual offices are a stepping stone. Eventually, the majority of companies do end up needing a full-time, private workspace. It shouldn't be difficult to make the transition when the time comes. Fortunately, this is something virtual providers tend to be very good at. They are committed to delivering flexible, negotiable workspaces. There are no rigid contracts. You may be asked to sign an agreement for a predefined term, but there are no penalties for early departures.
Why You Should Try A Virtual Office In Brisbane
The great thing about working with a virtual vendor is that everything is transparent. There are no hidden fees, penalties, or sneaky extra charges. Tenants pay one fee per month, and this covers their access to a range of resources, most of which can be utilized remotely. Most vendors also offer a variety of supplemental services. These may not be included in the quoted rate, but you can ask for them to be added to your monthly bill. The best example is access to conference rooms. Usually, they're made available on a 'pay as you go' basis.