What Services Do You Need to Start a Retail Website?
For many entrepreneurs, the idea of starting a retail website seems like a fairly simple proposition. But when they actually start putting their website together, they realize that there is more to creating a website than meets the eye. The best place to start when it comes to understanding how to create a website is understanding the types of services you need to get your website online.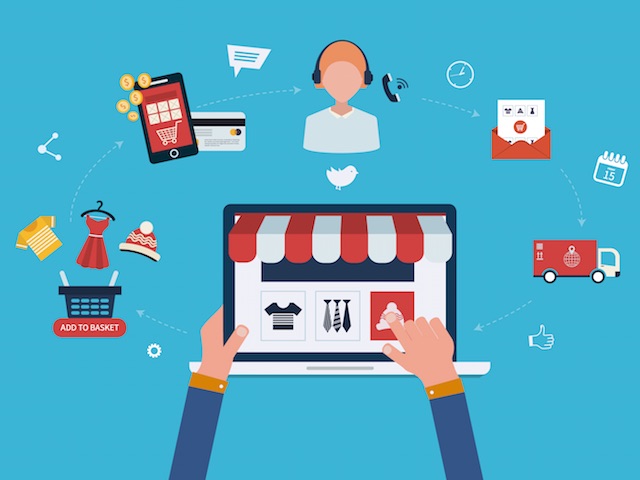 Buying The Domain
The very first service you will need to get your website started is a domain registration company. A website registration company connects your website's address to the Internet and allows it to be seen by people all over the world. It is important to get a reputable website registration company to avoid having any conflicts with other websites on the Internet. The good thing is that your registration does not need to be expensive.
Web Host
The web host is the company that publishes your website to the Internet and holds all of the files you need to create your site. You can find good free web hosts, and many of those free hosts have website building software that is easy to use. One of the key features you want to look for with a web host is one that offers a little downtime as possible. This means that your website will be available to your customers all day and all night.
Shopping Cart
The shopping cart is the program your customers use to look at, choose and buy your products. A good shopping cart offers a real time inventory feature that allows your customers to choose products that are in stock and allows you to keep an eye on stock levels. You should also look for a shopping cart that captures marketing information such as the names and email addresses of customers who do not complete orders to help you expand your marketing programs.
Customer Service
If you want your store to be successful, the customer service needs to be available to your customers around the clock. Luckily, there are services you can use that will answer phone calls and emails from your clients all day and night to maintain a high level of customer service. You can also create a page on your website dedicated to customer service where your customers can submit product issues, get answers to questions and set up product returns.
Marketing
Marketing your website can be done in a wide variety of ways and you can start using methods that fit your budget. Social media is a great way to build a following of loyal customers, and there are also several ways to add content to your site that will show up on search engine results ahead of the competition. If you want to grow your business, then you should spend some time each day researching online marketing and experimenting with the different methods until you find the ones that work for you.
Starting an Internet retail business is exciting, and it is also a lot of hard work. If you want to get off to a good start, then you need to understand the parts that need to come together to create a strong site.