Reach social media and realtime business decision makers with The Realtime Report's advertising & sponsorship opportunities
The Realtime Report (formerly TWTRCON) is the only media brand entirely focused on the business use of the social, mobile and realtime web.  By advertising with us, you'll reach the social media business decision makers who are buying the platforms, tools and services that will underpin their company's realtime business strategy.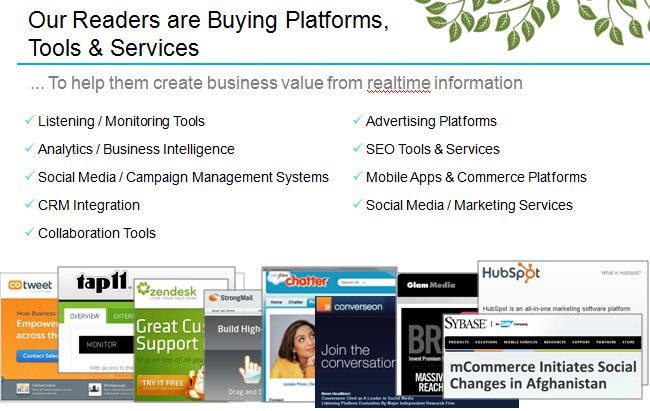 Our readers are experts in marketing, customer service & support, PR, IT, and analytics. They are the business decision makers creating realtime marketing, PR and customer service strategies for their organizations or clients—and they rely on our web site, newsletter and conferences for our unique focus on social media business case studies and research.
We have a limited number of sponsorship and advertising opportunities available, with 6-month and 12-month programs that will put your message in front of a uniquely focused business audience.
Please contact Carolyn Carson for more details on how to reach social media business decision makers today:
Carolyn Carson
Sponsor and Advertising Programs
Modern Media
631-668-4098
carolyn@modernmediapartners.com
@CarolynRLTM