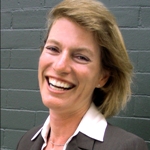 Tonia is the founder and CEO of Modern Media, a company dedicated to helping media companies innovate in a changing market.  In 2009, the Modern Media team had the opportunity to launch TWTRCON as a one-day conference dedicated to the business use of Twitter, an idea that was originally suggested by Technologizer's Harry McCracken.  The community embraced the idea, and TWTRCON is now holding its fourth conference, and has expanded to become a broad-based source of case studies, research and education about how the real-time web is affecting business.
Tonia has an incredible passion for all things media, and brings more than 20 years experience as a sales and marketing executive in the media industry.  At Modern Media, she works with clients such as The Wall Street Journal, TechWeb and 1105 Government Information Group to develop brand strategies and create new revenue streams at the intersection of live, social and digital media.
Previously, she was the VP Marketing for Ziff Davis Media, overseeing research, marketing and promotional activities for six of the company's brands. Prior to joining Ziff Davis, she was VP Marketing and Sales at CMP Media, where she developed and led integrated sales and marketing programs for the company's Business Technology Group. As Associate Publisher, Marketing forInformationWeek from 1994 to 1999, Ries developed marketing strategies that resulted in the brand's dominant market position.  She also created multi-million dollar events, online and newsletter brand extensions for InformationWeek.  Tonia began her career in ad sales, selling card decks for UNIX Review and classified ads for Embedded Systems Programming magazine.
Tonia grew up in Germany and Belgium, and now lives in Montauk, New York. She graduated from Columbia College with a degree in Comparative Literature. She has a yellow lab, Milo, who is trying to teach her how to throw a frisbee.