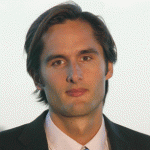 Charles Best leads DonorsChoose.org, a website where every public school teacher can be a change-maker, and any citizen can be a philanthropist. At DonorsChoose.org, public school teachers post classroom project requests, and donors can pick the projects they want to support. Every donor then gets photographs and thank-you letters from the classroom he or she chose to help.
Charles founded DonorsChoose.org at Wings Academy, a public high school in the Bronx where he taught social studies for five years. He came to the idea during a conversation in the teachers' lunch room, and his students volunteered to help start the organization. To date, 101,000 public school teachers have used DonorsChoose.org to secure over $35 million of books, art supplies, field trips, technology, and other resources that their students need to learn. Through the web site, "citizen philanthropists" have helped more than 2 million students from low-income families.
Recognition of DonorsChoose.org includes the Nonprofit Innovation Award given by Stanford Business School and Amazon.com, a Global Technology Laureate from the TECH Museum of Innovation and Microsoft, the Fast Company Social Capitalist Award, selection by Ashoka, and election by the TechCrunch community as the website "most likely to make the world a better place." National media such as Oprah Winfrey and The New York Times have profiled DonorsChoose as "the future of philanthropy."
Charles graduated from St. Paul's School with the scholar-athlete award in 1994, and graduated Phi Beta Kappa from Yale in 1998. He then spent a year studying wood sculpture at the School of Fine Arts in Guadalajara, Mexico; helping to train Tzotzil Indians as teachers in Chiapas, Mexico and teaching Spanish literacy at a farm/orphanage in the Nicaraguan highlands.