Red Bull had the best social video strategy of the year, according to new research from video network gorival (owned by AOL).  The study looked at Interbrand's 2012 Best Global Brands (with the addition of Red Bull and Old Spice), evaluating their performance based on volume, total views and engagement for video content uploaded to YouTube, Vimeo and Facebook throughout the year.
The top social video brands of the year (in order of rank):

Red Bull
Google
Disney
Nike
Samsung
Old Spice
Prada
Coca Cola
Nintendo
Adidas
MediaPost quotes Mads Holmen, planning director for goviral: "Brands like Red Bull, Old Spice and Nike are risk-takers, constantly disrupting what's expected to spark agenda-setting conversation. An effective social video strategy can elevate a brand beyond the product, creating an experience consumers really want to be a part of."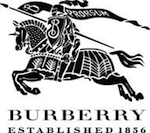 Apple just missed the top ten ranking, coming in 11th. Microsoft was much further back, in 37th place.  The auto industry was led by BMW in 12th place, followed closely by VW in 13th and Mercedes-Ben in 15th.  Burberry – a fashion brand known for its efforts in social media – placed back in 16th.
Visa bumped up to 24th place (the highest for a financial company) as a result of an "aggressive video content program for its Olympic sponsorship."  Alcohol brands fell way behind, with Smirnoff in 90th place, Corona in 93rd and Jack Daniels in 99th.
Now for the real question – are these social video strategies producing significant ROI? For example, the Red Bull Stratos Jump garnered tons of social (and traditional) media mentions – but will that pay off in terms of brand identity or product sales?