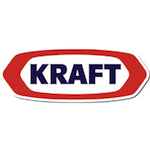 Kraft will soon unveil a new interactive campaign for Jell-O pudding that attempts to keep Twitter users happy.  Referred to as the Twitter "Mood Monitor" by Advertising Age, Kraft will "constantly monitor and visualize how many smiley faces or frown faces are being tweeted at any given moment."  Armed with this knowledge, Kraft will step in anytime the national smiley face average dips below 51% and activate the Jell-O initiative, sending out Jell-O coupons to random 'sad' Twitter users.
How it works:
Kraft constantly monitors Twitter and only activates the program if the 'Twitterverse is in a bad mood'
Kraft randomly sends Jell-O pudding incentives (probably coupons) to users found typing a frown ":(" face
Users must reply by typing the symbol for "pudding face" (which is ":D")
The campaign is an effort by Kraft to "appeal to a younger, hipper audience" and to bring more attention to Jell-O pudding (as opposed to gelatin), as reported by AdAge.  A similar program is being planned for Facebook.
Chris Miles, director of advertising for Kraft's grocery unit, told AdAge that "couponing initiatives like this through social media….can really achieve some critical mass in terms of the number of people who are tweeting [and] posting." Kraft's earlier "Mac & Jinx" Twitter campaign for their Macaroni & Cheese product led to "Mac & Cheese" becoming a trending topic on Twitter in March.
Kraft said this year's media spending will be higher than the $69.5 million in measured media spent on Jell-O last year (which was nearly triple the $23.5 million it spent the year before), according to Kantar Media.