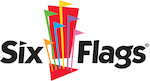 Six Flags and Ask.com recently partnered up to see how the long lines and crowds at amusement parks would respond to mobile advertising. ClickZ reports that the relationship started with a trial in October 2010, and has expanded for 2011 with the release of Ask.com's new iPhone app with a "Skip the Line" game for 10 Six Flags locations.
ClickZ spoke with Doug Leeds, CEO of Ask.com, about this attempt to "gear up [Ask.com's] mobile marketing efforts."  The October trial consisted of Ask.com using an SMS-based Q&A trivia game at three Six Flags locations, meant to measure consumer interest in mobile interactions 'in-park.'  Using Six Flags' captive audience as the platform, Ask.com also advertised via digital and traditional signage around the parks.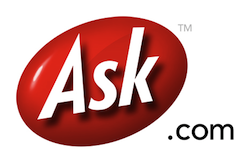 The results:
9% of those using Ask.com's iPhone app at Six Flags played the trivia game (objective: to win a move to the front of the line)
60% played the game at least twice
game players collectively sent 90,000 text messages
This May Ask.com released the 2nd version of its iPhone app, preparing for a bigger campaign that will run through Labor Day and aiming to reach the "more than half of Six Flags guests" who use smartphones, according to Leeds. Since launch, the app has averaged 260,000 monthly unique users.
Expanding to 10 Six Flags locations in major markets, this new Ask.com campaign will include frequent ads on digital in-park screens, inviting park-goers to use Ask.com's "Skip the Line" game on their iPhone, with the incentives of earning points and winning jumps in line. The campaign features some new features, building on the October trial version:
a location-aware launch trigger – the app is GPS-enabled and detects when users come within a two-mile radius of a Six Flags and alerts them of the amusement park location
a player scoreboard
the ability to post scores on Facebook
Leeds told ClickZ that "Mobile opens up doors to newer ad models," citing Ask.com's use of the Six Flags platform as a new way to "bring value to advertisers through a location-aware model that ties together location-specific Q&A with timely sponsored answers and offers."