Aspects Of Your Business Worth Digitizing In 2016
If you want to run your business more effectively and efficiently, you should go digital. Today's increasingly digital world calls for mobile access, cloud computing and more. In fact, a 2015 report from MIT's Sloan Management Review found that businesses that embraced digital ecosystems understood their customers better than their competitors, and had a 32 percent higher revenue growth and 27 percent higher profit margins than industry averages.
Ready to go digital? Here are the top aspects of your business worth digitizing in 2016.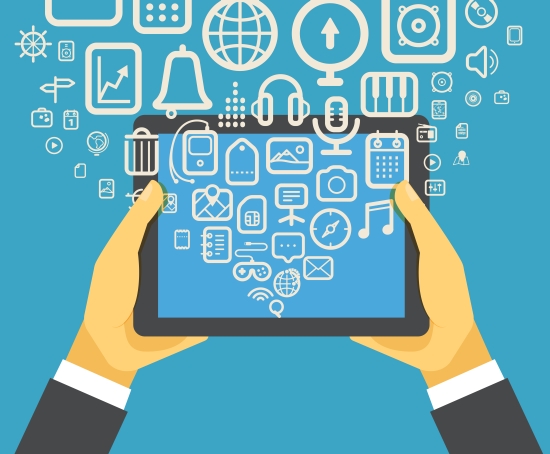 Accounting
Say goodbye to spreadsheets, stop crunching your numbers with a pad and pencil and say hello to the cloud. The cloud accounting software Sage One makes bookkeeping and invoicing easy for business owners. Sage One's built-in statements and reports makes it easy for you to see exactly where your business stands. Not only is the cloud accounting software easy to use, but you can work from anywhere, even from the Sage mobile app. Plus, you can trust that your files are protected, as Sage One uses bank-grade security. And come April, tax time will be much easier on both you and your tax professional. Forget the stress and headaches of old school accounting and switch today.
Customer Service
At the end of the day, it's your customers who are signing your paychecks. Make sure your customer is taken care of by providing best-in-class digital service. Consumers are changing the way that they do business, so it's important for you to change the way your business interacts with consumers too. From live chat to email to mobile friendliness, customer service software Zendesk helps you do it all. It brings consumers and business owners closer together than ever before through support, self service and engagement. Today, more than 60,000 companies use Zendesk, including notable businesses such as Groupon, ModCloth and OpenTable. Most importantly, Zendesk scales with your business, so as your company grows, you can rest assured that you will get the support and services you need to succeed.
File Sharing
Do you dream of having access to your files virtually anywhere? It can be a reality with Microsoft OneDrive, a cloud sharing service that enables you to collaborate and share documents, spreadsheets and presentations with others from virtually anywhere. Never misplace a file again. With the helpful search feature, you can easily and quickly locate a file simply by searching its name. All work related files are protected and secured with OneDrive, as Microsoft is an industry leader in cloud security.
Business Cards
How many people do you meet in a single day? From clients and potential business partners to new hires and networking prospects, it can be tough to keep track of every name and face you come across in a typical day. Forget about keeping track of paper business cards, as they end up living in an unopened desk drawer. Instead, use the Bizz Card app to change the way you manage your new contacts. Simply swipe to send your business card, or use email to send your information to your peers who don't yet have the app. Your new contacts can save your information on the spot, which makes making new connections meaningful.
From file sharing and accounting processes to digital customer service and beyond, these are the important aspects you should be digitizing in 2016. The success of your business depends on it.