Increase Profits With Smarter Trade Promotions
Getting your product to market may have been a daunting task, but any experienced retailer or manufacturer will tell you it's only uphill from there. Without proper management, your product could fall flat on its face, leaving you to foot the bill. Trade promotion strategy requires serious money and nobody jokes around when developing the implementation of such a plan. However, despite companies' sentiments, many would be better off staying at home. In a recent study done by Nielsen across 800,000 UPCs and 92 million promotion events, it was discovered that two-thirds (67 percent) of promotions didn't even break even. That's somewhere in the ball park of 142 billion ineffective and potentially wasted dollars that do nothing to help your brand.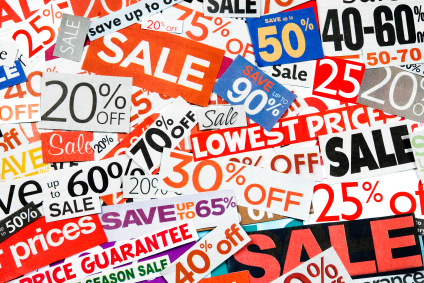 In order to really grasp what this means for your business, you'll have to take an introspective look at several of your business practices and see where change can be implemented. In an effort to help you move this process forward, we've compiled a list of areas to consider when developing a strategy that works for your company.
What Is Trade Promotion?
To better understand the many moving pieces of an exceptional trade promotion strategy, you should probably take time to understand what it is in the first place. The next time you're at a grocery store, take a quick inventory of how many sale signs you see. The average person spends 590 minutes a day exposed to advertising, and the grocery store is no different – these sale signs are everywhere. This means "buy one, get one free," "2 for $4", and any other offer showcased on aisle end caps. These are the trade promotions available for purchase in the store, and a great deal of money went into the decision making process that selected these deals.
Use The Right Tools
Generalizations are pretty much a no-go in the world of trade promotion strategy. If you're trying to light a campfire, you don't have to use napalm. Make sure you have the right tools for the job at hand. The tools in your arsenal are mostly conceptual in nature, yet can yield powerful results from the market. Here are a few of them:
Trade Contests: Official contests to incentivize retailers/salespeople with prizes for the most sales.
Training Programs: These are sponsored events that teach retailers or sales personnel how to use a product and highlights the benefits of its use.
Point-of-Purchase: End caps or displays with heavy marketing designed to activate the impulse of a consumer's purchasing habits.
The easiest tool to help streamline your promotional strategy is the implementation of trade promotion management software that's bundled within broader ERP architectures like that of Kenandy. This type of software manages all the tools in one application with built-in analytics that allow for monitoring promotions in realtime and let's you make adjustments on the go as needed.
Understand Your Goal
For many retailers, trade promotion can be an important money maker or a profit landfill. On more elastic categories (household items such as milk, cereal, and rice) the ROI can be astronomical in growth. Yet in other categories, success may be defined as "losing less money" – for example, going from a negative 100 percent ROI to negative 60 percent. It is paramount that you determine specific strategies for different items in different categories, and understand that a "blanket" approach to trade promotion is setting yourself up for failure.