Three Ways To Promote Your New Business
When you're launching a new, small business, you have a million and one things to think about. Ranging from financial affairs to attracting and satisfying customers. One of the things that you should be at the forefront of your mind, of course, is how you're going to promote your business – how will people know you exist and be drawn to your products and/or services? If you're setting up on your own, you're probably not going to have thousands of dollars waiting in the bank to be spent on advertising and marketing, so you will need to be creative. Here are three ways you can promote your business without breaking the bank.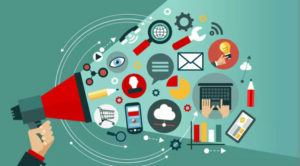 Brand Up
No matter whether you're running a business from home, from an office, or a store, you need to get yourself noticed. When you set out on this journey, you should start by getting some strong branding for your company that identifies it clearly and becomes something your customers will relate to and trust. You need, at the very least, a logo and some company colors to use across all your advertising and marketing. You can get a design expert to do this for you or you could hunt around for an app or some software to put it together yourself. This is what your clients will take a first impression from so be sure it looks good and is of good quality.
Create Your Own Content
Consider creating your own promotional content. This is not only to keep costs down, but also to make sure it's in line with your company's outlook.  This could be a flyer to hand out at an event or digital content for use on a website and social media. You could create some simple infographics, using an online app; film some video content on your smartphone. You can even make your own poster, which could appear not only on your digital platforms but also in traditional form on a noticeboard or advertising space.
Hit The Net
When you have some branding and content ideas ready, you need to move on to promoting your company on the internet. This means getting a website and some dedicated profiles on social media. To keep the costs down, you could make your own website using an online app or software package. However, remember, this will be your shop window, so it needs to work, look good and attract customers. It may be worth spending some money to make sure you get it right from the start.
Ensure your website reflects the personality of your company, the services and/or products you offer and communicates effectively why customers should choose you over the rest of the competition. The site needs to be visually compelling, easy to navigate and, where appropriate, provide secure e-commerce payment options.
You have a website, now you need social media. Set-up profiles on the key platforms, including Twitter, Instagram and Facebook. Post interesting, conversation-starting content that is not overly promotional. You need to be attracting followers, getting lots of shares and be found.