Back in April, we covered @Msbeervendor, the Seattle Mariners' SafeCo field vendor that allowed fans to tweet for beer — and have it delivered right to their seat. Now, not surprisingly, there's an app for that.  Mobile app Taap.it will be unveiling a new set of features that enable users to order concessions at sporting events from their smartphones — no more waiting in line for a hot dog and missing the best play.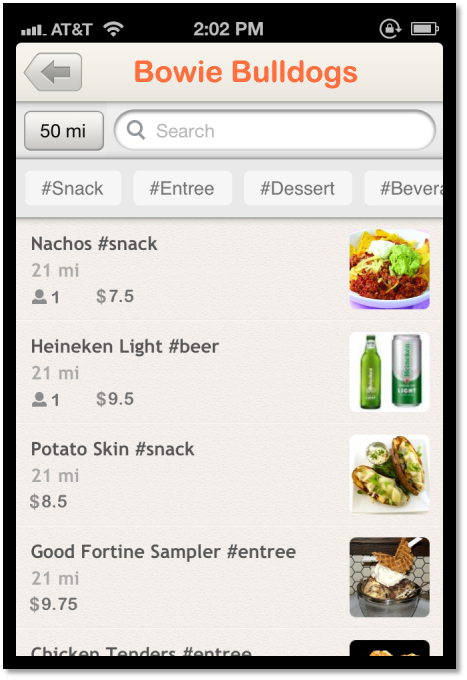 Through Taap.it, fans will be able to see detailed pictures and descriptions of available food items, place their order, and have items delivered to their seats.
The app also goes beyond food and beverage service, encouraging fan interaction by allowing users to enter contests, vote for player of the game, rate player performances, and "much more." According to Andrew Calagna, Director of Event Marketing for Taap.it, the app aims "to be the first to have a truely interactive experience with the fans,"  and is designed to "revolutionize" the way fans experience sporting events.
"We are working with a few teams, like New York Islanders, to help them make their patrons' experience more enjoyable by using our app" wrote Matthew James, Assistant Director of Public Relations for Taap.it.
Taap.it's new features will be available to the public for the upcoming baseball season.
Taap.it currently serves as a "Craiglist" for mobile with local classified advertisements, and enables users to "sell anything, socially, locally and in realtime" from their mobile phone (The Next Web). The app has created partnerships with over 5,000 businesses in New York City since its launch in May 2011.
The ability to order food without having to wait on line at games will surely be appreciated by fans. But will they readily use the same platform to participate in more interactive, game-centric activities, like rating player performances?