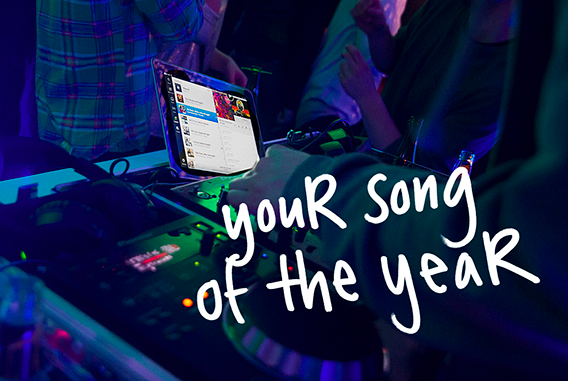 Have you shared your favorite song of 2012?  Social marketing solutions company Hyperactivate.com has created "the world's first social media music mosaic" — powered by Spotify, the project aims to share everyone's favorite tunes in 2012 via an interactive, social media collaboration.
To participate, Facebook and Twitter users can go to this link and share their favorite 2012 tune, adding to a "blank canvas" that will eventually make up the mosaic.  Each entry adds that person's profile picture and their post or tweet as a pixel in the mosaic; once all entries are submitted, a picture with the best songs of 2012 will "be revealed."
The project is interactive – users can see other people's top songs and play them directly in the app, and watch as the mosaic grows.  Hyperactivate's Marc Fishman says the company is "thrilled to be able to join art and music to celebrate the nation's favorite songs of 2012."
Marketers – has your brand found a way to use 'participatory' social media like this?