Paths To Manage A Successful Online Business
Running a business on the internet can give modern entrepreneurs a range of advantages over using offline business practices. After all, when you run a company online, you do not have to worry about issues like overhead costs and renting out actual office space. Online companies can also give entrepreneurs the freedom to run their businesses at their own convenience, choosing their own hours, and vacation days.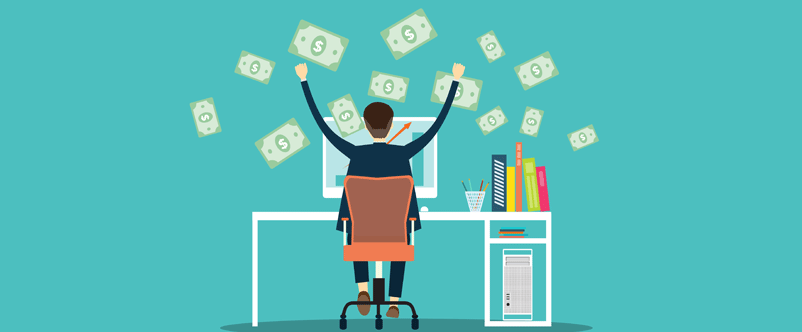 Of course, an online business owner needs more than just a general understanding of the internet if they want to be successful in their field. In fact, you may find that you need to consider the challenges of online business carefully, and ensure that you're prepared with the right education, if you want any chance of success online.
The Challenges of Online Business
As beneficial as online businesses can be, they also come with a unique set of challenges. For instance, online business does not allow for face-to-face interactions, which means that customers cannot physically see a product, and need the website they interact with to be informative and engaging enough to ensure a sale.
Often, managers considering the concept of running an online business can benefit from building their professional skills in a range of different areas. For instance, reputation management is a crucial aspect of running an online business, and knowing how to properly communicate with customers and potential partners is essential to your success. Additionally, you'll need to know how to advertise products online, create a business plan that works according to your specific strengths, and develop your awareness of the industry you've chosen to work in.
Online businesses require everything from an in-depth knowledge of technology and web development, to skills in content creation, marketing, and business management. As such, developing your background with the right education could help to ensure that you have the best possible chances for success.
The Paths To Online Business: Developing Your Education
Rather than jumping into an online business without any prior knowledge, it may be a good idea to prepare yourself with one of these paths:
An education in business management.
An education in a specific industry or niche.
Development of knowledge in technology.
Depending on the exact nature of the business that you would like to run, there are a variety of skills that are important to have. Some skills, in fact, are absolutely essential to your success in the online space, such as knowing how to use content and marketing skills to your benefit.
Since the online world is constantly evolving, the most competitive online business managers often focus on bettering themselves, and their skill sets through online courses and night classes that can be designed to fit around their busy lifestyles. Online master's degrees can provide ambitious business managers with the skills needed to excel in their chosen industry, particularly when used alongside prior experience in different work positions.
The Kind of Education You'll Need
Often, the world of online business is where your technical skills will be put to the test. Developing a business and an online strategy is complicated, and you'll need to understand the different services and strategies available to you. It may even be worth learning about aspects like SEO, digital marketing, and social media marketing.
Besides technical skills, you'll also need expertise in your given niche. Building trust with an online audience who cannot see and interact with you first hand is all about demonstrating your authority within your industry. This does not mean that you need to know every aspect of your chosen niche, but it does mean that you need a thorough understanding of what you're trying to sell.
The more you can demonstrate your skill within a particular area, and act as a thought leader within your industry, the more trustworthy you become. What's more, if you are passionate about the project that you're developing, then you're more likely to commit to it in the long haul. After all, business, whether online or offline, requires a lot of perseverance and commitment. Building a company is not always smooth sailing, and experience within a particular niche will help you to build authority within your chosen space.
Building Your Online Business
The path to online business success that you choose will depend on your specific goals. The important thing to remember is that you need to consider more than just your ability to fill a gap in the market. Online business comes with a range of unique challenges to consider, and it's up to you to ensure that you're prepared with the right skills and education.